Surgery is a must for curing breast cancer. The type of surgery selected depends on the stage of cancer. Radical mastectomy and modified radical mastectomy are the two conventional procedures that are offered to patients with breast cancer.
Radical mastectomy The removal of the breast, chest muscles and all of the lymph nodes under the armpit. Though this was a standard procedure 50 years ago, presently it is used only when the tumor has spread to the chest muscles. This is a rare occurrence in the present day. This procedure is rarely required.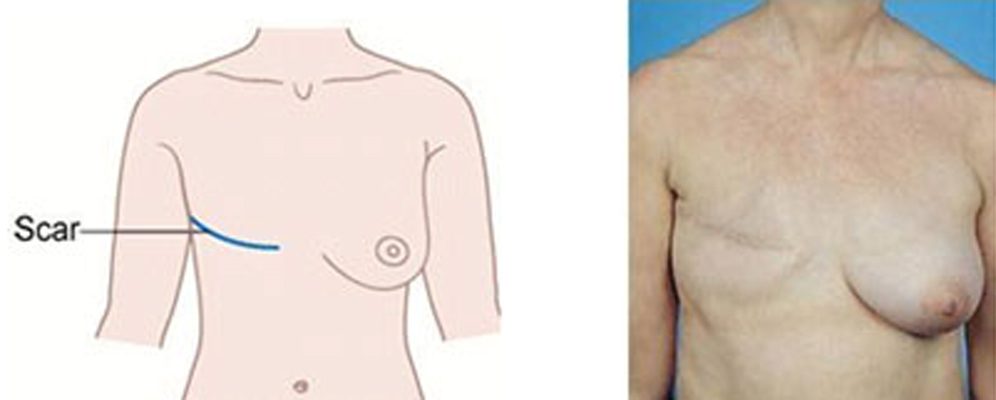 Modified radical mastectomy (MRM) This has been standard of care for breast cancer for many years. This procedure is less traumatic than radical mastectomy. This involves the removal of the breast, many of the lymph nodes under the arm (not all) and the lining over the chest muscles (not the muscles). This reduces the discomforts to the patient at the same time providing adequate cure. Today even this procedure has become obsolete. Today this surgery is performed only when it is not possible to save breast at all. However, in these patients also breast can be reconstructed in the same sitting or after completion of all treatments.